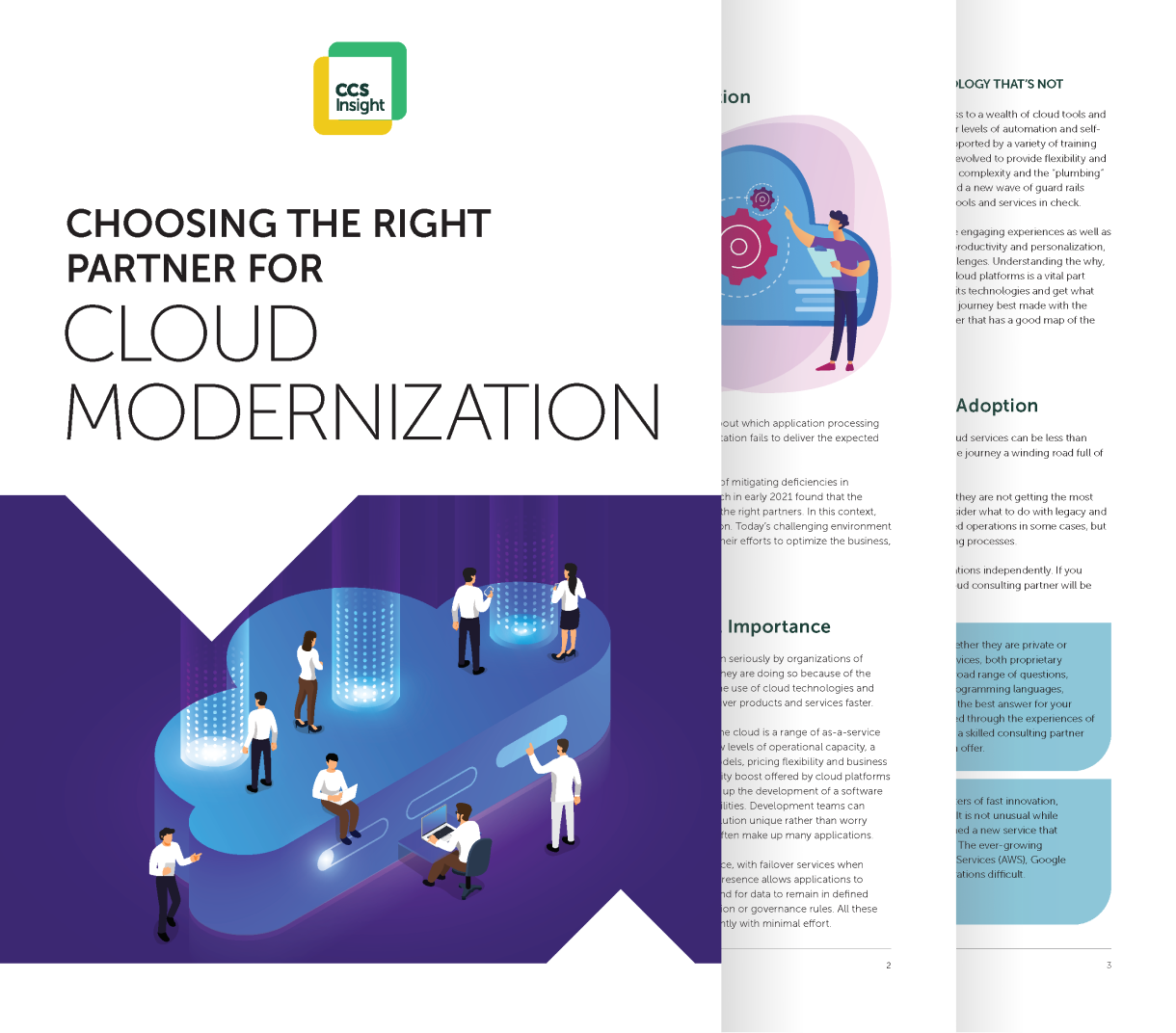 REMOVE CLOUD MODERNIZATION BARRIERS
Learn more about unlocking the benefits of cloud modernization with the right strategic partner.
In this analyst report for SoftServe, CCS insight shares guidance around choosing the right partner and de-risking cloud modernization.
Gain insights on:
Understanding the importance of cloud for business
Avoiding potential roadblocks on the path to cloud modernization
Making the most of your cloud with the right consulting partners
Choosing the right cloud consulting partner to meet your business goals
By the end of 2021, the proportion of businesses with over half of their IT workloads in the cloud is predicted to double, and a quarter of businesses expect to have over 75% of their workloads in the cloud. Does your business have a roadmap in place to harness the benefits of cloud?
Download this new report for access to several findings from CCS Insight's 2020 Senior Leaders IT Investment Survey about the need for the right partner, as well as the priority attributes that leading technical decision makers look for when selecting the consulting partners for cloud modernization