In a recent survey commissioned by SoftServe, 84% of affluent millennials agreed that a positive digital experience impacts where they bank—but only 50% of affluent millennials associated positive digital experiences with all traditional companies in the BFSI industry.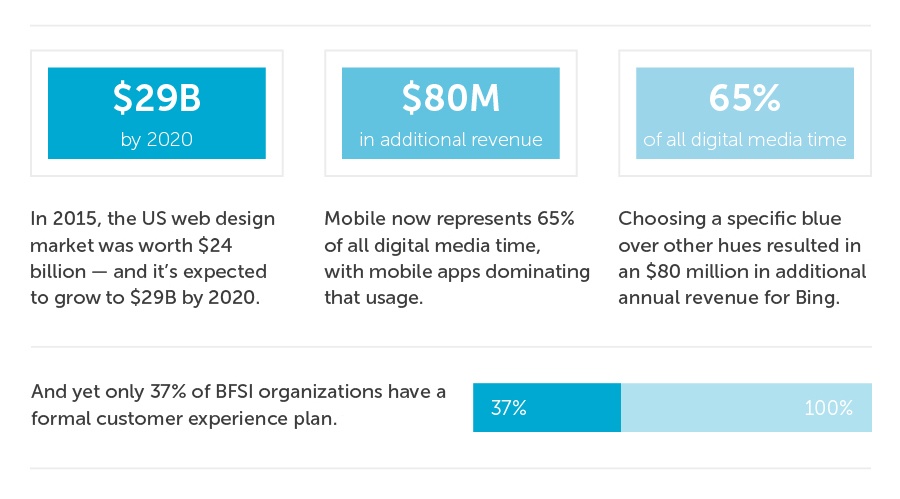 It may be time to rethink your customer experience using experience design. Experience design encapsulates everything from aesthetic to user-friendliness to operability—and it's becoming one of the most important tools for attracting and maintaining your customer base.
From cloud migration to AI to blockchain, SoftServe has the expertise to address your needs.
Read our latest white paper to learn:
The interest level and demand for a superior customer experience in BFS

Why to focus on experience design

Current trends in the experience design journey

First steps in redesigning your experience design to attract and retain customers