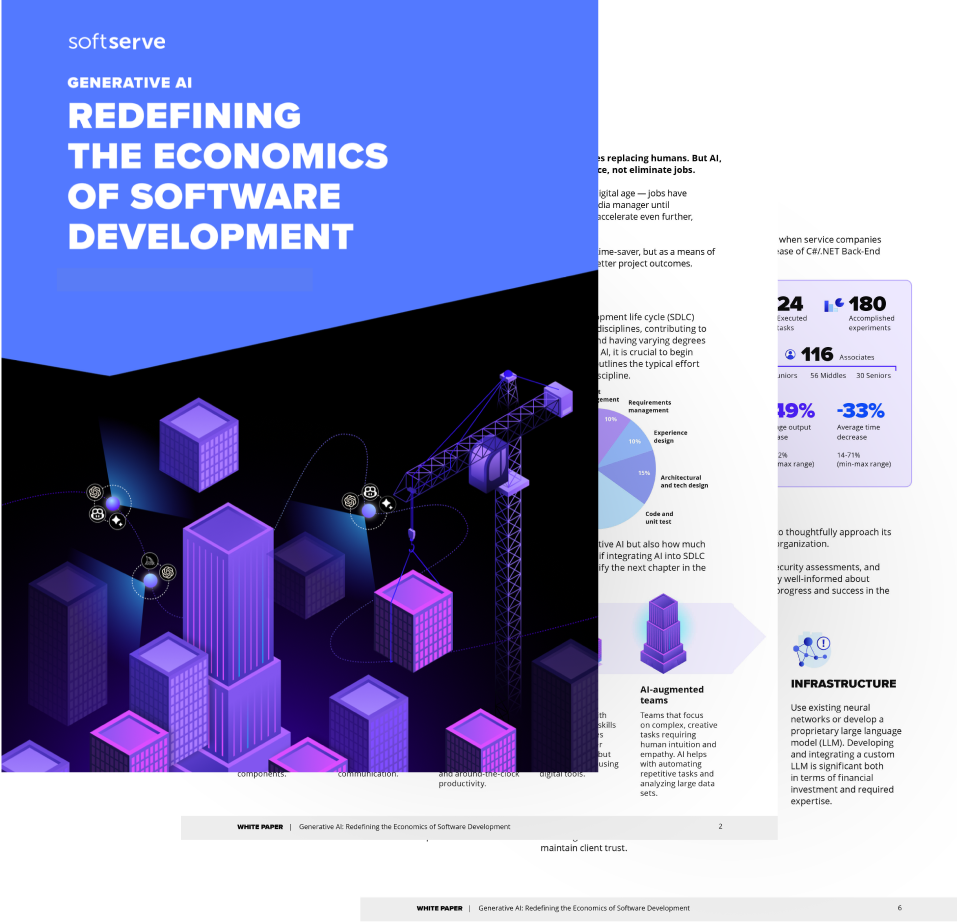 REDEFINE THE ECONOMICS OF SOFTWARE DEVELOPMENT WITH

GEN AI
When it comes to software development, SoftServe sees Generative AI as a time-saver and means of fostering in a new era of creativity and efficiency, catalyzing higher team productivity and better project outcomes.
To test our hypothesis, we initiated research to see if integrating AI into a software development life cycle can help retain jobs and deliver exceptional results.
Does integrating AI signify the next chapter in the evolution of software development teams?