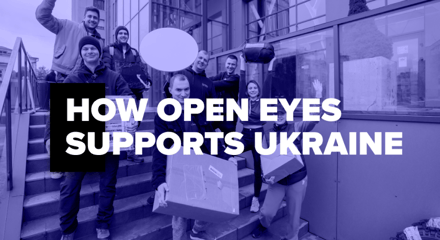 Open Eyes
Open Eyes is SoftServe's charity fund that implements projects in Ukraine and Poland.

These projects are currently focused on humanitarian aid and defender support, infrastructure and reconstruction, education, healthcare, and cultural and environmental well-being.

Our fund cooperates with a wide network of non-profit organizations, medical institutions, authorities, and local communities across Ukraine to support Ukrainians in their fight for freedom.