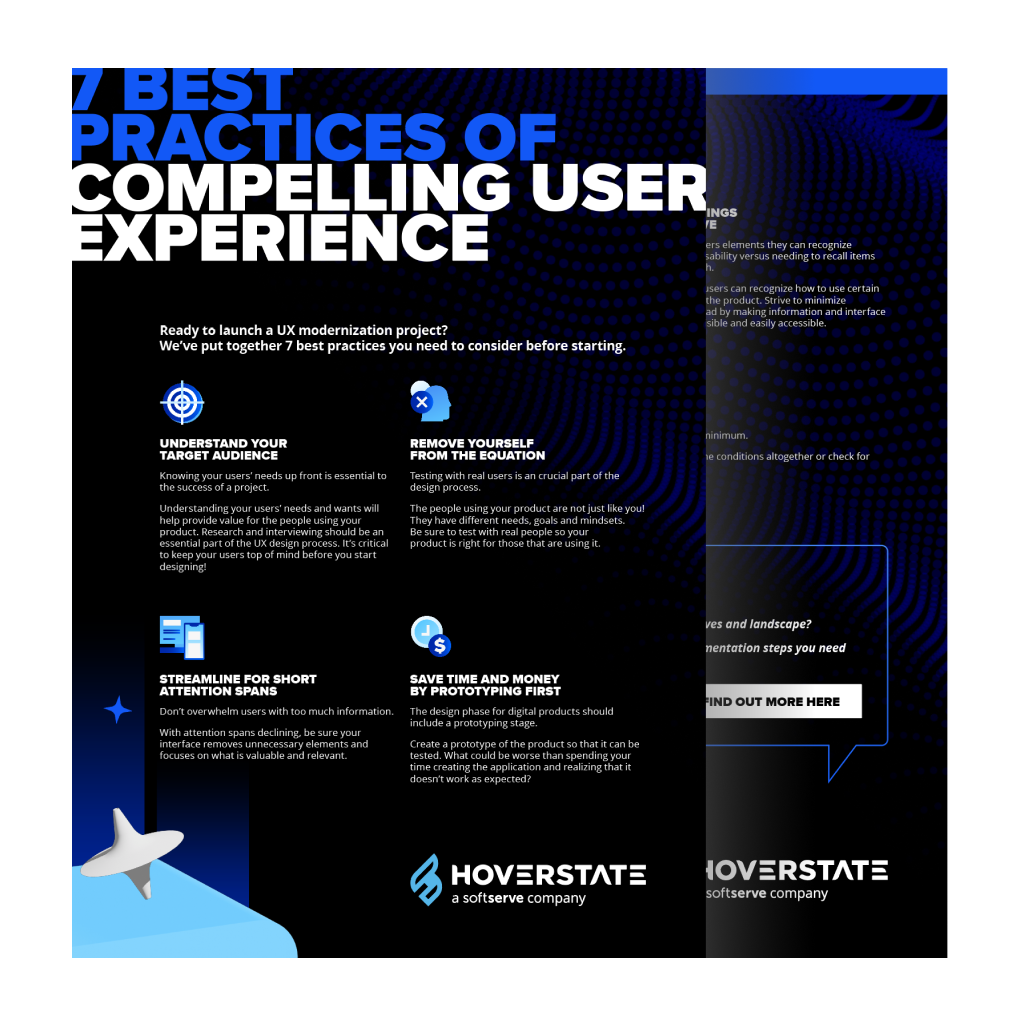 Best Practices for Creating a Compelling UX
Seven things you need to consider before starting a UX modernization project
Before kicking off a UX modernization project, you'll want to consider best practices that will impact the process. After all, building a good foundation is the key to creating a great product that provides value and people like to use.
Some items to consider:
Understand your target audience and their needs
Test with real users for project success
Don't overwhelm users with too much information
Follow the link below to get more pointers on how to create a world-class user experience!